Online Marketing Services
We offer online marketing services which can optionally include any of the following:
Pay Per Click Advertising
Link Development Planning
Search Engine Marketing and Optimization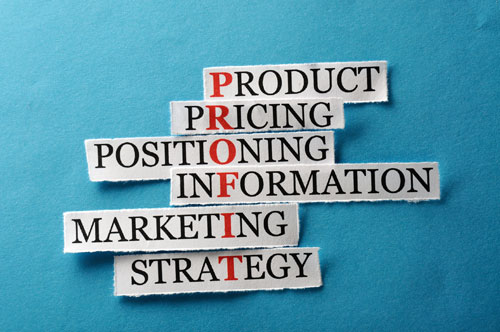 We are a full service ad agency which means that in addition to online marketing we also offer brochure design, trade show displays, promotional products and every advertising service you may need to promote your business. Our company first began as a web design company back in 1995. Where we became popular and rapidly grew our business was by helping others to grow their business online. A large number of our clients come to us from an existing client and this is because we are able to help them to rank well online. We understand how the search engines work and how they keep changing. Getting top results for our clients is never the result of simply using the proper keyword meta tags. Did you know Google doesn't even look at the keyword meta tag? We never use any tricks or schemes that get companies banned from the search engines. Sure Google may have updates to how their search engine works and it continues to be true that providing valuable content is what visitors to your website want and it is also what search engines prefer. This is why we fill your website will well worded text from our writer who has a Master's Degree in Journalism and our designer who has a Bachelor's Degree in commercial art and design will make your new web design look spectacular..
As a result of the effort we put into great writing and superior design we find that it is easier to convert visitors to customers. Our goal, our mission when we work on your website is to get people to fill out a form, buy online, pick up the phone or come to your store or office. Our number one, primary focus is to get visitors to take some type of action; not just browse.
We build all of this into your project from the start at no extra charge. If you are finding us now after someone else built your site then you can hire us to make modifications as needed to get potential customers and search engines to like it better. You may have heard about SEM or Search Engine Marketing. SEM and SEO are very different types of online marketing. SEO or Search Engine Optimization refers to work that is done to get your website to rank better in the natural or organic search results. SEM on the other hand is doing almost the exact opposite thing. With SEM we are using what was formerly known as "pay per click" advertising to get results. Naturally it is better to have a site that simply ranks well in organic searches because then you won't need to concern yourself with online marketing. Ideally SEO is the way to go! Your business may be competitive (ours is and you found us) and if it is very competitive you aren't the only one with a website where you are trying to get great search engine optimization to put you at the top of the search results. Sometimes SEM or Search Engine Marketing is going to be the much more cost effective way to go. With SEM as your online marketing plan we buy the top search phrases that you want so the results are certain. 
Three Keys To Success

We will analyze what you have online now
We will optimize your website for top results
We will promote your business online
Analyze What You Have Online Now
We will review your current website if you have one and if not then we will discuss options after we check on your competition. We will make a list of any potential problems we find and a list of what your competitors are doing online that we like. We will determine why your competitors out rank you in the search results and make recommendations based upon our findings. We never use any type of "black hat" methods that may be mistaken for some type of spam which may get you banned from search engine results. Some of our best clients first hired someone who got them banned from the search engines. We get hired to do it properly and clean up the mess.
Search Engine Optimization For Top Ranking Results
After we have thoroughly checked out the competition locally, regionally and nationally we will then compared how they rank with yours. Once we have these results then we will begin to follow our SEO plan to get your website to rank better by making sure the search engines understand the website. You may have heard that search engine algorithms are always changing. These changes are often given cute names like Caffeine, Panda, Pengiun and Hummingbird and the changes can be devastating to your ranking which is not very cute at all. Even with all these changes taking place every search engine wants to give the best results possible. Isn't that exactly what you would want to give your customers if you were the president of the most widely used search engine in the world? What would "best search results" mean to you? Maybe you'd want people to see results that are from great looking websites that have fresh new content, not old, stagnant pages. Maybe you'd want to feature the newest and modern looking sites that have a database full of pages. If you were the president of a search engine company you might also make a list of what you don't want to include in results such as: sites with only a few pages or sites that don't many pictures or videos. Maybe you would consider these to be low content sites. If that is how you'd operate a search engine company that you owned then you already understand exactly how Google works.
We make sure that the search engines find what they are looking for when they visit your site.
It takes two things to be successful online:
Your business must have a great looking website.
People should be able to search for what you do and find your website.
Depending upon the amount of competition you have we may also want to do some online marketing. We are able to run online advertising that tracks potential customers geographically, by their online behavior. If they went to your website then we can retarget them showing them your ads when they are looking around on the internet. We have access to the most heavily trafficked websites on the Internet and we can place banner ads featuring your business on these other sites. If you have the type of business that could be used by men, women and children then movie theater websites are visited by people of all ages and that might be the best place to run your ads. That is an example of the type of suggestion we might give if your business is used by people of all ages and genders within in a given geographical location. To maximize your ROI we need to understand who your customers typically are and target them online and offline.