If you guessed "website designers" then you are correct. All of the others are regulated by a government agency. There is no regulating agency that governs website designers. This is the reason that we meet so many clients who have lost thousands of dollars to poorly qualified individuals and companies that aren't qualified to do much more than collect deposits. It is also the primary reason why dealing with a company that has a reputation as one of the best South Florida website designers is so important. We've all heard the old sayings about cheap work:
Good things aren't cheap and cheap things aren't good.
The bitterness of poor quality remains long after the sweetness of low price is forgotten.
In our custom web programming nothing could be more accurate. Here's one more saying that accurately describes what we see all the time: If you think an experienced web developer is expensive, wait until you try hiring an inexperienced one. The fact is that without licensing, required classes or any type of board exam; you simply never know what you are getting when you hire someone to work on a new web design project for you. That's why experience and reputation matter so much in our business. We are not trying to say that we are expensive and you should hire us anyway; we aren't expensive at all. We couldn't have stayed in this very competitive business since 1995 by being expensive. In fact, since we began as custom programmers and are very skilled at what we do when we get a simple project such as a WordPress website we can generally get it done faster, better and more affordably than other web design companies.
Website Designers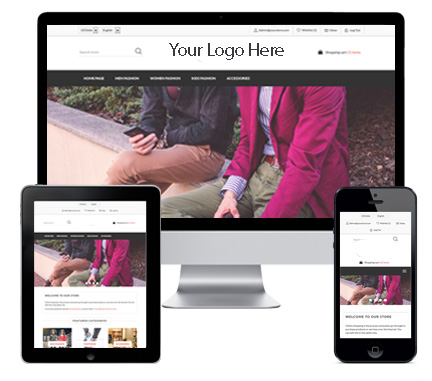 We have been website designers in business since 1995. We specialize in web design that will work on all computers, smart phones, and tablets. We also offer very affordable ecommerce web development. Our success since 1995 has had to do with charging very reasonable prices, giving our clients more than they expect and excellent customer service. Our web design services include CMS or Content Management Systems which we custom program to do exactly what you want. Fully customized ecommerce web development with all the back office functionality that you'll ever need. We also are very happy to work on simple web design projects. For example if you have a law office then you know there aren't any advanced functions that need to be programmed into the website. This would be the type of project we could do very affordably as a WordPress web design. There is nothing cheap looking about a properly designed WordPress site. We only offer custom programming when it is necessary or wanted by our client. We never try to over sell our services; let's keep it simple and affordable!